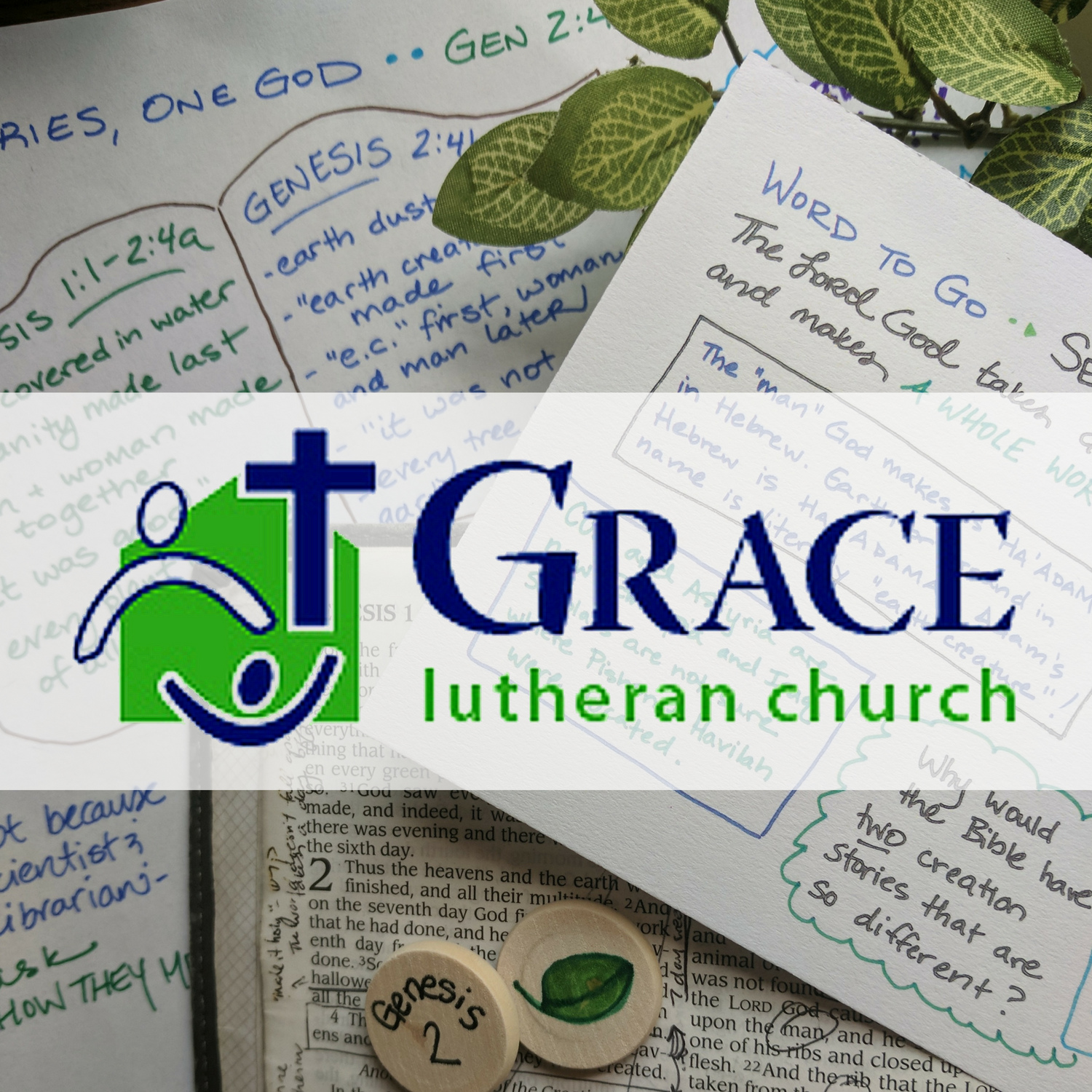 READING FROM PAUL'S LETTERS - 1 CORINTHIANS 11:23-26
L: The first reading is from Paul's letter to the church in Corinth.
I received from the Lord what I also handed on to you, that the Lord Jesus on the night when he was betrayed took a loaf of bread, and when he had given thanks, he broke it and said, "This is my body given for you. Do this in remembrance of me." In the same way he took the cup also, after supper, saying, "This cup is the new covenant in my blood. Do this, as often as you drink it, in remembrance of me." For as often as you eat this bread and drink this cup, you proclaim the Lord's death until he comes.
L: The Word of the Lord.
A: Thanks be to God.
READING FROM MARTIN LUTHER'S WRITINGS
The commentary is from Martin Luther's Large Catechism, the fifth part, on the sacrament of the altar.
What is the sacrament of the altar? It is the true body and blood of the Lord Christ, in and under the bread and wine, which we Christians are commanded by Christ's word to eat and drink. The sacrament is bread and wine, but not mere bread and wine as is served at the dinner table. Rather, it is bread and wine set within God's word and bound to it. …
The Word by which it was made a sacrament is not made false because of an individual's unworthiness or unbelief. Christ does not say "If you believe" or "if you are worthy," but rather "Take, eat, and drink; this is my body and blood." This is as much to say "No matter whether you are worthy or unworthy, you have here Jesus' body and blood by the power of these words that are connected to the bread and wine." ...
We go to the sacrament because there we receive a great treasure, in which we obtain the forgiveness of sins. This treasure is conveyed and communicated to us in no other way that in through the words "given and shed for you." Here you have both -- that it is Christ's body and blood, and that they are yours as a treasure and gift.
THE GOOD NEWS LUKE 9:11-17
L: The good news of Jesus Christ, according to the gospel of Luke, the ninth chapter.
A: Glory to you, O Lord.
Jesus withdrew with the disciples to a city called Bethsaida. When the crowds found out, they followed him; and he welcomed them, and spoke to them about the kingdom of God, and healed those who needed to be cured.
The day was drawing to a close, and the twelve disciples came to Jesus and said,
All: Send the crowd away. They can go to the nearby villages,
to eat and sleep; for this is a deserted place.
He said to them, "You give them something to eat."
They said,
All: "We have nothing more than five loaves and two fish—
unless you want us to go and buy food for all these people?"
L: There were about five thousand men, plus women and children. Jesus said to his disciples, "Make them sit down in groups of about fifty each." They did so. And taking the five loaves and the two fish, he looked up to heaven, and blessed and broke them, and gave them to the disciples to set before the crowd. And all ate and were filled. What was left over was gathered up, twelve baskets of broken pieces.
L: This is the good news of God's work in the world.
A: Praise to you, O Christ.